Do you want your products to stand out from the competition? One of the best ways to ensure that any product looks its absolute best is by utilizing a custom rigid box. Not only are these boxes visually appealing, but they offer numerous functional benefits as well – making them incredibly versatile for all kinds of businesses. From medical supplies to cosmetics and more, rigid boxes will help take your business's packaging game up a notch! Here is the Guide to Rigid Box to learn more about why you should consider using rigid boxes for any type of product packaging needs.
A rigid box, also known as a gift box, is a type of luxury gift packaging solution. It's typically made from high-grade materials such as cardboard and paper board. Rigid boxes are mostly used in retail gift packaging and luxury packaging products as it provides an elegant touch to the product.
These boxes are more prominent than other gift packaging options, making them considerably more desirable among gift givers looking for something special and unique. Luxury rigid boxes provide excellent durability and they maintain their shape even when packed with heavy items without becoming deformed. The range of customizable options available make them the perfect choice for any item requiring top-level gift wrapping. This Guide to Rigid Box will help you to know the benefits and uses of it.
How rigid boxes benefit you?
Rigid boxes are a great way to protect your products, increase their perceived value, and make them stand out in an increasingly competitive market.
The most obvious benefit of rigid boxes is that they offer superior protection compared to other types of packaging boxes. Rigid boxes are usually made from materials like cardboard, which provide excellent protection against shock and vibration. This means that your product will remain safe during shipping and handling, helping ensure its quality when it reaches the customer.  
Rigid boxes are highly durable, which means they offer extended shelf life for products stored inside them. This is especially beneficial for food items since it ensures that products remain fresh and safe for consumption during transit or storage. The sturdy construction of rigid boxes also helps protect fragile items from damage, making them ideal for shipping delicate items like electronics or artwork.
Enhanced Perception of Value
One of the biggest advantages of using a rigid box is that it can instantly create an impression of high quality in the customer's mind. Rigid boxes exude elegance and sophistication, making them perfect for luxury items or high-end products. By using rigid boxes instead of standard packaging, you can give customers a sense that your product is worth more than its actual price tag would suggest.
Rigid box packaging offers plenty of customization options that can help you create an unforgettable unboxing experience for your customers. You can choose from various shapes, sizes, colors, textures, and finishes to match your brand's aesthetic and create something truly unique. Additionally, many online printing services allow you to add custom artwork or logos to enhance the look even further.
Rigid boxes are an invaluable tool in today's competitive market landscape. By offering stronger protection, extended shelf life and increased brand recognition through eye-catching designs, rigid boxes provide a cost effective way to package products while increasing sales potential at the same time! If you're looking for an easy way to boost sales and stand out from the competition, rigid boxes could be exactly what you need!
What are rigid boxes used for?
In addition to being used as traditional packaging for products that need protection during shipment or storage, there are many creative uses for rigid boxes. For example, many apparel companies use rigid boxes as an additional marketing tool by printing unique designs on the outside of their boxes that reflect their brand identity and make customers excited about receiving their purchase.
Restaurants can also use rigid boxes as carryout containers for orders placed online or through delivery apps like Grubhub or DoorDash. Finally, cosmetic companies often use rigid boxes as gift sets that contain multiple products at once – a great way to give customers more bang for their buck!  
Furthermore, businesses can get creative with how they use these durable containers – whether it's adding custom branding to boost awareness or turning them into unique gift sets – making them an invaluable addition to any business's packaging strategy. So if you're looking for a reliable solution that will wow customers at every turn, look no further than rigid boxes!
What forms of rigid boxes available?
Rigid boxes offer a multitude of design options to suit your product's individual needs! From the ever popular Cover Lid style, or charming Shoulder box, through to eye-catching Collapsible and Bookstyle varieties – there's something for everyone. For that special touch look no further than Polygon Rigid Boxes  meanwhile Drawers provide ease of access and Solid Tube designs add an extra layer of luxury. So whatever you're shipping off, let rigid boxes take center stage in its presentation today! 
Not quite what you had in mind? No problem – just tell us about it, let's turn your vision into reality together!
How to choose the right size.
Don't let all your hard work go to waste! Make sure you take the right measurements so that your precious products fit perfectly in their boxes. A few extra centimeters of wiggle room will do wonders, and don't forget about fillers for a special touch.


For even more tailored protection against jostling during transport, check out our personalized inserts – we'll guide you every step of the way towards creating picture-perfect presentations!
Rigid boxes give customer service a luxurious touch with their delicate build. Constructed from robust cardboard, rigid boxes protect your products when being shipped and handled. On top of that, C2S (coated two sides) allows you to create intricate designs for your unique customer service needs.


With vibrant colors and detailed overall packaging design, printed images can help make customer service experience more pronounced. Showing off your care for customer satisfaction can be as easy as providing something exquisite like rigid boxes – one look and they will know they are in good hands!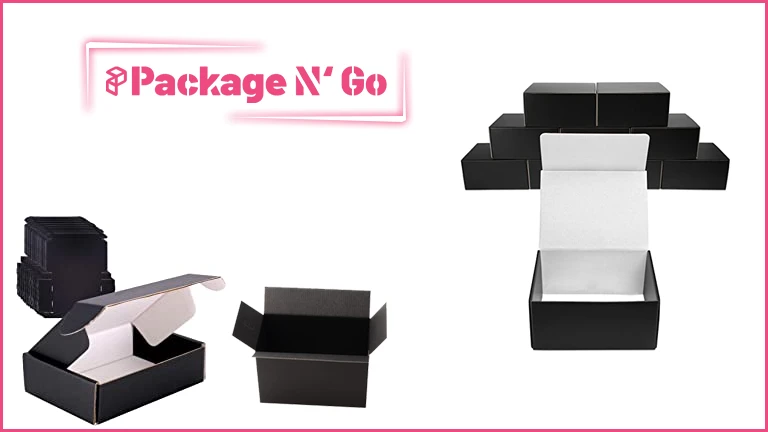 How are rigid boxes made?
Utilizing our state-of-the art printing technology, along with the highest quality equipment, we can transform your rigid boxes into a stunning product. Flexography and offset printing take complex designs to a new level of aesthetic excellence, creating an eye-catching look certain to captivate customers!
Ensure that your prints have maximum visibility and durability with professional finishing touches like foil stamping or spot UV. A shiny coating will bring out the vibrancy of your image for an eye-catching statement piece. You can also maximize shelf life by protecting custom packaging from environmental wear and tear with these complex binding techniques, making sure to highlight logos or special images as well.
Die-cutting is an essential step that helps determine the beauty of products, allowing them to achieve perfect folding or locking. Using dies with both sharp and blunt blades, one can cut out custom shapes of boxes with clean lines and a very precise finish.

Measuring, marking and cutting are made much easier as compared to carrying out these tasks manually. Die-cutting offers a faster output that can handle multiple types of folds or locks, plus thicker card stocks. This makes paper packaging sharper in design for creating boxes exactly as desired!


To guarantee quality before beginning mass production, our technicians carefully and methodically inspect samples to ensure the pressure of dies isn't too intense – preventing any catastrophic piercing of cardboard that would otherwise result in a waste. Our experts conduct extensive tests at every stage to ensure each box is flawlessly fabricated.
For folding to be successful, there are many ways to ensure a secure and beautiful finish. You can opt for the classic 45 degree angle cut  score a line on one side before carefully creasing from the reverse; or join two pieces of cardboard together with an outer skin paper for extra reinforcement. Whichever option you select will guarantee excellent results.
The wrapping paper C2S tightly binds cardboard with an advanced adhesive system, resulting in a sturdy structure of impeccable aesthetics. Our material engineers have perfected the bonding process to ensure customers receive reliable results every time.
The composited cardboard must be left to naturally dry for approximately 48 hours to fortify the binding strength between components. Careful thought must be invested into the drying process in order to increase cohesion without sacrificing the structural integrity of the material.
Step 5:Box Cutting and Making
At the end of every box-making process, a critical step remains – Box Cutting and Making. Despite its seeming simplicity, this requires expertise in order to guarantee that each product meets our sky-high standards.


Our specialised equipment handles cutting off excess material before transforming two dimensional boxes into their three-dimensional counterparts. By ordering collapsible rigid boxes, you have the added bonus of receiving them folded – helping save on space during shipping!


Whether you need custom rigid boxes for a unique promotion or are simply exploring box styles to find the perfect one, our team of professionals are here to help. Reach out and let us know what you have in mind—our experts will bring your vision to life. Instead of spending time sifting through all the options on your own, get in contact with us, and we'll provide a thorough illustration of the custom box that best fits your needs, preferences and budget. Put away the guesswork and stop searching for answers; with our guidance, you'll uncover packaging perfection.