In today's competitive market, businesses are always looking for an edge. One way to stand out from the crowd is to use Molded Pulp Inserts for your custom boxes.
Molded pulp insert are a type of custom packaging that is made from recycled paper. They are 100% recyclable and biodegradable. In addition, they are very strong and durable.
Here are four benefits of using molded pulp insert for your business.
With the power to tailor a protective environment for any object, molded pulp inserts offer superior flexibility and customization.
You can unlock the potential of your products with bespoke molded pulp inserts. Create unique, flexible designs that can be molded around any object for superior protection. The possibilities are endless.
High Temperature Tolerance
Made under high temperature, pulp owns the property of heat-resistance that makes it viable for use in demanding environments. It is an ideal material to provide protection and support against extreme temperatures.
Packaging is a key determinant of whether or not a customer will make a purchase. If your product is poorly packaged, it will reflect badly on your brand. However, if your product is placed in an attractive custom packaging, it will increase the chances of making a sale.
With molded pulp inserts, you can be sure that your product will be well-protected and look great at the same time. This will give you a competitive advantage and help you boost sales.
 One of the biggest advantages of using molded pulp inserts is that they are cost effective. They are made from recycled paper, so you don't have to spend a lot of money on raw materials.
In addition, they are very strong and durable, so you won't have to replace them as often as other types of packaging. This will save you even more money in the long run.
Durability and Breakage Resistance
Pulp packaging is a cost-efficient solution that offers unparalleled protection, ensuring goods arrive in pristine condition. It's performance has been proven to exceed more costly alternatives such as foams and plastics!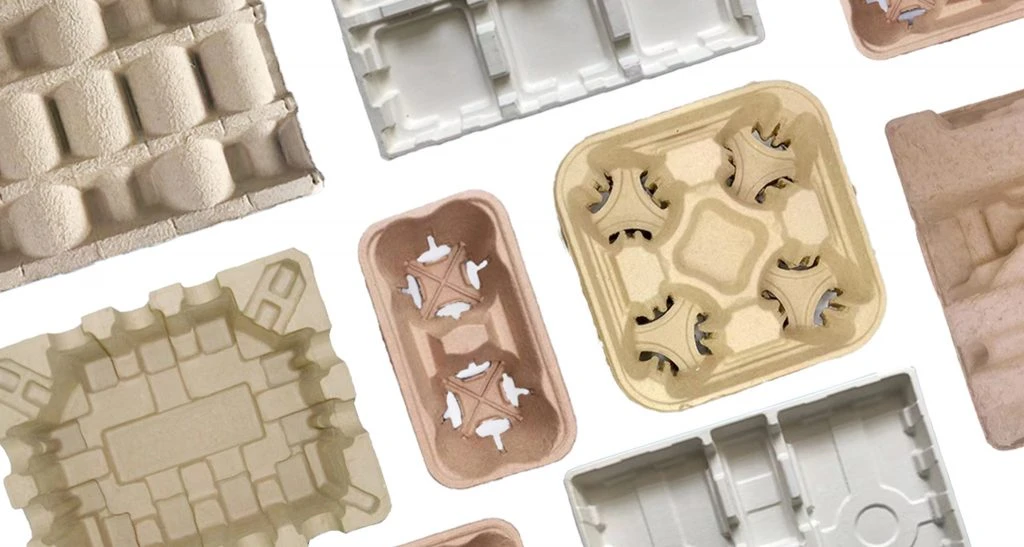 As more and more consumers become conscious about the environment, sustainability has become an important factor in purchasing decisions.
By using molded pulp inserts, which is totally environmentally friendly, you can show your customers that you care about the environment and that you're doing your part to reduce pollution and protect our planet. This will improve your brand image and reputation and help you attract new customers who care about sustainability.
Molded pulp inserts offer many benefits for businesses. They are cost-effective, durable, eco-friendly, and they can help you boost sales by improving your product packaging. If you want to stay ahead of the competition and appeal to environmentally conscious consumers, then molded pulp inserts are the way to go.
If you have any questions about custom boxes, don't think twice! Our team is here and eager to turn your vision into reality. Let us show you how we can make it happen together!