In a world where e-commerce is becoming more and more dominant, business owners must make a crucial choice when selecting a mailing bag manufacturer. Finding the best option involves more than just comparing prices and ratings, since there are other elements to take into account.
When choosing a provider who can fulfill your precise requirements, it is critical to comprehend all these factors, from reputation and product quality to customization, shipment time, and customer service, and a lot more. The good news is that you can reliably select a mailing bag manufacturer for your business needs with a little forethought and preparation.
13 Things For Selecting The Correct Mailing Bag Manufacturer
1. Consider the Reputation of the Company
One of the most crucial factors you must take into account while searching for a mailing bag manufacturer for your business is the reputation of the company. It is important to take the time to do your homework, read reviews, customer comments, and other sources that can give you a better understanding of the company and the grade of their services.

Before you decide to invest in them, doing so will give you an indication of how experienced they are and whether their products live up to expectations.  
2. Check the Product Quality
It is crucial to consider the product quality while choosing a mailing bag manufacturer. The safety of precious things while in transit and the timely arrival of shipments depend heavily on the quality of the mailing bags used. The easiest approach to figure out which mailing bag manufacturers' goods and services are right for you is to do some research about them and you may request some samples before making a large purchase.
Also, it is important to pay particular attention to the quality control procedures they use. Find out what procedures they use at each stage of the process, from design and prototype to implementation, and what guidelines they adhere to to ensure high-quality bags. Also, production-related inspections should be sufficient for whatever standards and regulations you are required to follow.
3. Find Out If the Products Made Are Eco-Friendly or Recyclable
Analyzing the environmental policies and standards of potential mailing bag manufacturers is crucial. Responsible sourcing should be used for all materials, and eco-friendly production practices should be followed throughout the entire process. Get information from the manufacturer about the items they produce, such as if the bags are recyclable, biodegradable, or made from renewable resources.
Be mindful that if the company's sourcing strategy does not adhere to ethical standards, it could have a harmful influence on the environment. Although packaging waste has grown to be a significant problem in contemporary society, you should also take into account the manufacturer's commitment to minimizing it.

The environmental friendliness of any mailing bag supplier's products and their adherence to moral manufacturing and material sourcing practices should be investigated before you sign a contract with them.
4. Check the production capacity of the company
The capacity to produce mailing bags is crucial when choosing the proper manufacturer. You should confirm that the supplier has the resources and equipment necessary to satisfy your demands and the flexibility to increase production as needed. The ideal mail bag supplier should be able to process your order swiftly and effectively while upholding the highest production standards.
5. Check on the Delivery Time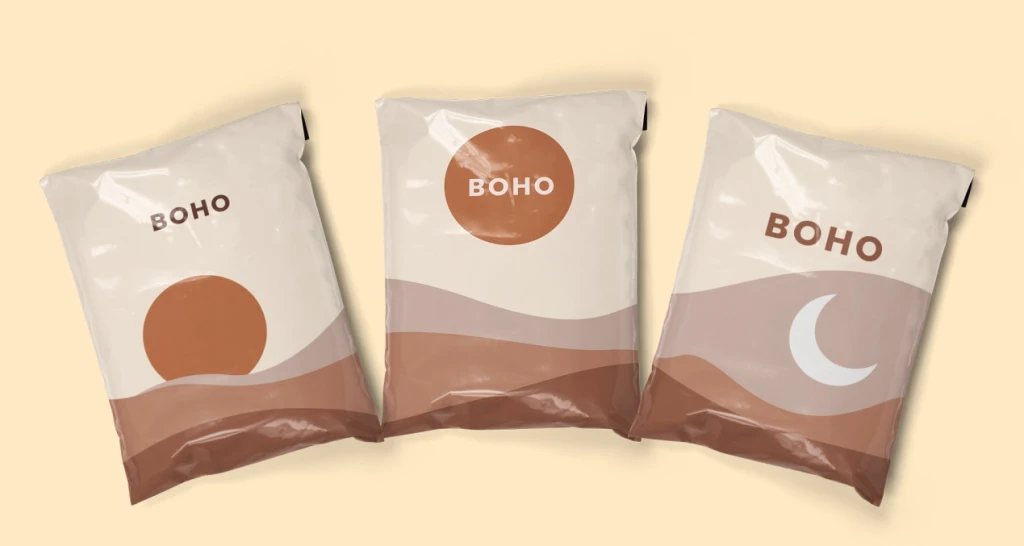 It is also crucial to consider delivery time while choosing a mailing bag manufacturer. Delivery must be dependable and swift. Consequently, before making a purchase, it is highly recommended to examine the manufacturer's delivery schedule.

See if they can meet any unusual needs and inquire about their typical lead times. By taking the required steps, you can make sure that your package will arrive on schedule without any disappointments or unforeseen delays.
6. Check If They Offer Various Shipping Options
One thing you should definitely make sure of when choosing the best mailing bag manufacturer for your company is that they provide a variety of shipping options. It is possible that you are looking for a more affordable option or an urgent delivery. In either case, different customer types have distinct requirements and expectations for shipments.
A solid mailing bag manufacturer should offer interaction possibilities so you can keep track of your orders and shipments at any time in addition to letting you select the level of service that matches your requirements. Choosing a skilled, trustworthy, and reasonably priced shipping partner is essential to building long-term, fruitful business relationships with your clients.
7. Check If the Products Can Be Customized
Make sure a company can customize its products to your specific demands before settling on one in particular. By doing this, you can make sure that the goods that are shipped to clients are consistent with your branding and design.

Also, selecting a manufacturer who offers custom printing of your logo and contact details will assist showcase your business in the best way while enhancing a feeling of professionalism and quality. Customers will remember their interaction with you if you distinguish yourself by giving your bags distinctive handles in various colors or other shape variants.
8. Check the Technology and R&d Level of the Company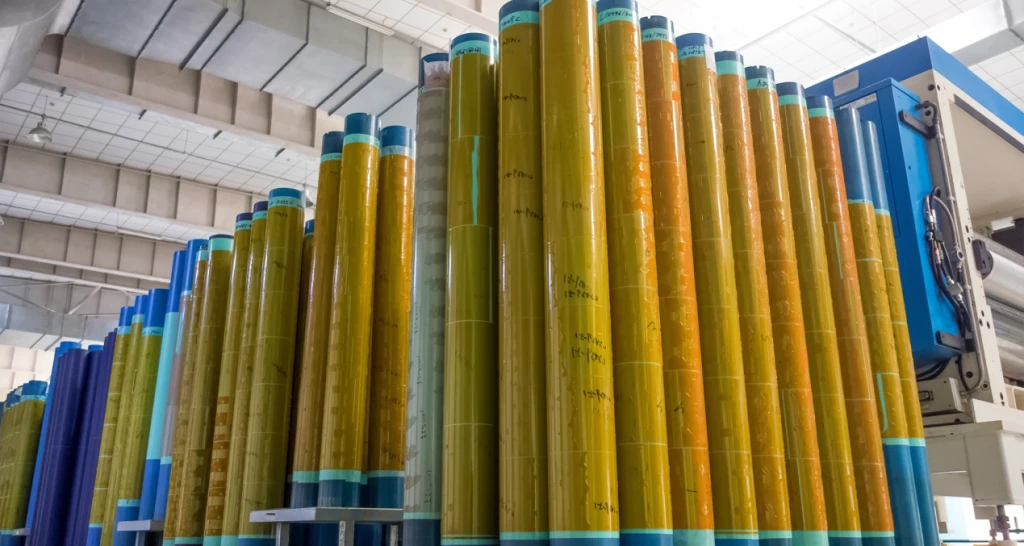 It is crucial to verify the technology and R&D capabilities of potential mailing bag manufacturers before choosing one. Given that they would have made significant investments in R&D to keep their products modern and competitive, an experienced manufacturer ought to be able to provide you with more than just a few styles of bags.
They should be able to offer you an excellent selection of products that can satisfy your diverse needs, but they should also have the technology and R&D resources necessary to develop new products and customize existing ones to your exact requirements. These suppliers are excellent for building long-term relationships and solutions that guarantee your ongoing access to the top products for mailing bags.
9. Analyze the Cost-Effectiveness of Their Products Compared to Others in the Market
Finding the most cost-effective mailing bag manufacturers is very important, no matter you are looking for custom bubble mailers or poly envelopes. Compare the manufacturer's mailer selection to others on the market, determine how much it will cost to buy a specific quantity of them, and determine whether your volume needs are met before choosing the best one.

It would be excellent if you could order a few products from each contender to evaluate the caliber and timeliness of their order fulfillment procedure.
10. Check Out If There Are Any Unexpected Extra Charges
Choose a company that has reasonable and up-front prices when choosing a mailing bag manufacturer. Unexpected fees can be expensive and have an impact on the budget that has been set aside. Reading the terms and conditions of a particular manufacturer attentively and seeking explanations as necessary is an efficient way to determine whether there are any additional expenses.
Equally significant are the questions of what kind of mailing bag best serves your needs and how many are necessary to get the greatest postage rate. Consider all of your alternatives carefully before making a decision. A reputable mailer maker should be able to offer you high-quality items without charging you more than is necessary.
11. Check If the Products Meet Your Country's Certification Standards
Be sure the products adhere to the certification requirements for your country when choosing a mailing bag manufacturer for your company. Your selected manufacturer should be capable of producing such bags and be able to supply the relevant certification documents.

You should also look at if their manufacturing practices are sustainable and kind to the environment. You may be confident that the mailers you buy will comply with regulatory requirements and lessen your overall carbon footprint by carrying out these tests.
12. Get Their Warranty and After-Sale Service Details
The manufacturer's warranty and post-purchase assistance are two equally significant considerations. Having a dependable service team behind your order might make a world of difference in the event that something goes wrong.

Knowing what sort of assistance you can anticipate from the manufacturer will be crucial knowledge that could influence your purchasing decision as some things may need replacement or repair of mailing bags in the future.
13. Package N' Go, Your Ideal Manufacturer
Package N' Go is the world expert in the industry since packaging solutions should not ever be a problem. We provide a wide variety of products in our inventory, from custom poly mailers, bubble mailers to padded envelopes and whatever mailing solutions you can think of, so there is something for everyone.
Yet, we also provide rapid order lead times, tailored delivery terms based on customer needs, as well as quality control testing throughout the production process. Package N' Go also provides dependable after-sales services to guarantee client satisfaction with each transaction. You can rely on Package N' Go to provide you with superior goods and unbeatable service at unbeatable costs! Ready to begin your packaging journey right away? Here is how to get in touch with us.