With the rapid growth of e-commerce and the evolution of global logistics, mailing bags have become indispensable in modern society. These bags serve as a convenient and secure solution for packaging and shipping various items.
In this comprehensive guide, we will explore the definition, development history, key features, classifications, important factors to consider when selecting the right mailing bags, and additional considerations related to sustainability and emerging trends in mailing bag design and materials.
13 Things For Selecting The Correct Mailing Bag Manufacturer
1. Definition and development history of mailing bags
Mailing bags are specialized bags used for securely packaging and shipping items. While their use can be traced back to ancient times when paper packaging materials were prevalent, the advancement of technology and the industrial revolution revolutionized their development. The introduction of advanced materials such as plastic films and composites significantly improved the protective properties and security features of mailing bags.
Mailing bags have evolved over time as a result of the rising popularity of e-commerce and the need for effective shipping options. There was a demand for packaging that could properly convey goods from sellers to purchasers as internet shopping increased in popularity. This led to innovations in mailing bag design and materials, addressing the challenges of secure and convenient shipping.
2. Features of mailing bags
Mailing bags offer several key features that ensure the safe transit of items
Lightweight and Durable: Mailing bags are crafted from lightweight yet durable materials, reducing overall package weight while ensuring items remain undamaged during transportation.
Waterproof and Tear-Resistant: Modern mailing bags are typically made of waterproof materials, protecting items from moisture damage. Additionally, these bags exhibit high tear resistance, minimizing the risk of damage during transit.
Impact Resistance: Many mailing bags incorporate anti-vibration materials like bubble wrap or foam padding, reducing shocks and vibrations during transportation and providing enhanced protection for delicate or fragile items.
Secure Sealing: Mailing bags often feature sealable designs such as self-adhesive closures, ziplock mechanisms, or sealing tapes. These options ensure items remain securely enclosed throughout transit, minimizing the risk of loss or damage.
3. Classification of mailing bags
Mailing bags come in various types designed to meet specific shipping requirements
Plastic Bags: Made from polyethylene (PE) or polypropylene (PP), plastic mailing bags offer excellent waterproofing and durability. They are widely used for general-purpose shipping needs and are available in different sizes and thicknesses.
Bubble Envelopes: Shipping bubble envelopes feature an inner layer of bubble film and an outer layer of plastic film, providing cushioning and shockproofing capabilities. They are ideal for shipping fragile items such as electronics or glassware.
Aluminum Foil Bags: Constructed from aluminum foil material, these bags exhibit exceptional waterproofing, moisture-proofing, and anti-oxidation properties. They are particularly suitable for items that require protection against moisture or oxygen, such as food products or pharmaceuticals.
Paper Bags: Paper bags are an environmentally friendly option suitable for lightweight items like documents or letters. They can be recycled, which makes them a green option for some transport requirements. But they might not provide the same amount of security, though, as other mailing bags.
4. Choosing the Right Mailing Bags
When selecting mailing bags, several factors should be considered:
Item characteristics: Assess the nature of the items to be shipped and choose the corresponding mailing bags accordingly. Fragile items may require bubble envelopes, while waterproof items may need plastic or aluminum foil bags. Understanding the specific needs of the items being shipped will help determine the appropriate level of protection required.
Size and capacity: Select mailing bags that accommodate the size and capacity of the items effectively. Consider the dimensions and weight of the items when choosing the appropriate mailing bag size, ensuring a proper fit without risking damage from excessive extrusion.
Durability and protection: Evaluate the durability and protective properties of the mailing bags based on the importance and fragility of the items. Items of high value or those prone to damage may require mailing bags with extra padding or reinforced construction. Consider features such as impact resistance, tear resistance, and waterproofing capabilities.
Cost and environmental considerations: Take into account the overall cost and environmental impact of the mailing bags. Opt for cost-effective options that align with your budget while also prioritizing environmentally friendly materials or recyclable options. Consider the sustainability of the materials used in the mailing bags and choose those that have a lower impact on the environment.
Emerging trends: Stay informed about emerging trends in mailing bag design and materials. New innovations such as biodegradable or compostable mailing bags are gaining popularity as more businesses aim to reduce their environmental footprint. Additionally, advancements in technology and manufacturing processes may result in mailing bags with enhanced features and performance.
Mailing bags have become an essential tool in modern society, catering to the packaging and shipping needs of the e-commerce and logistics industries. By selecting the appropriate mailing bags, you can ensure the safe transportation of items while maintaining customer satisfaction. Consider item characteristics, size and capacity requirements, durability and protection features, cost, and environmental considerations. Stay updated on emerging trends to make informed choices and contribute to a sustainable shipping process.
5. How to select the correct mailing bag manufacturer
Having selected the right mailing bags, business owners must make a crucial choice when selecting the mailing bag manufacturer. Finding the best option involves more than just comparing prices and ratings, since there are other elements to take into account.
When choosing a provider who can fulfill your precise requirements, it is critical to comprehend all these factors, from reputation and product quality to customization, shipment time, and customer service, and a lot more. The good news is that you can reliably select a mailing bag manufacturer for your business needs with a little forethought and preparation.
6. Consider the reputation of the company
When seeking a mailing bag manufacturer, their reputation is paramount to your business's success. Conduct thorough research including reading reviews, customer feedback, and other credible sources. Taking the time to delve into their company background will reveal their level of experience and the quality of their services. This essential step will help you make a wise investment decision and ensure their products meet your expectations. 
7. Check the product quality
It is crucial to consider the product quality while choosing a mailing bag manufacturer. The safety of precious things while in transit and the timely arrival of shipments depend heavily on the quality of the mailing bags used. The easiest approach to figure out which mailing bag manufacturers' goods and services are right for you is to do some research about them and you may request some samples before making a large purchase.
Pay close attention to the quality control procedures when choosing a bag manufacturing company. Inquire about their procedures for each stage of the process including design, prototyping, and implementation, as well as the guidelines they follow to ensure bags of high quality. Make sure their production-related inspections meet the required standards and regulations. As such, quality control is an essential aspect of the decision-making process.
8. Find out if the products made are eco-friendly or recyclable
Analyzing the environmental policies and standards of potential mailing bag manufacturers is crucial. Ensuring environmental responsibility in your mailing bag procurement is paramount. Look for manufacturers who practice responsible sourcing of materials and adopt eco-friendly production practices. It's critical to inquire about the recyclability, biodegradability, and renewable resource composition of the bags in consideration. Don't compromise on environmental sustainability – make informed choices with your bag manufacturers.
Be mindful that if the company's  Although packaging waste has grown to be a significant problem in contemporary society, you should also take into account the manufacturer's commitment to minimizing it. The environmental friendliness of any mailing bag supplier's products and their adherence to moral manufacturing and material sourcing practices should be investigated before you sign a contract with them.
9. Check the production capacity of the company
The capacity to produce mailing bags is crucial when choosing the proper manufacturer. You should confirm that the supplier has the resources and equipment necessary to satisfy your demands and the flexibility to increase production as needed. The ideal mail bag supplier should be able to process your order swiftly and effectively while upholding the highest production standards.
10. Check on the delivery time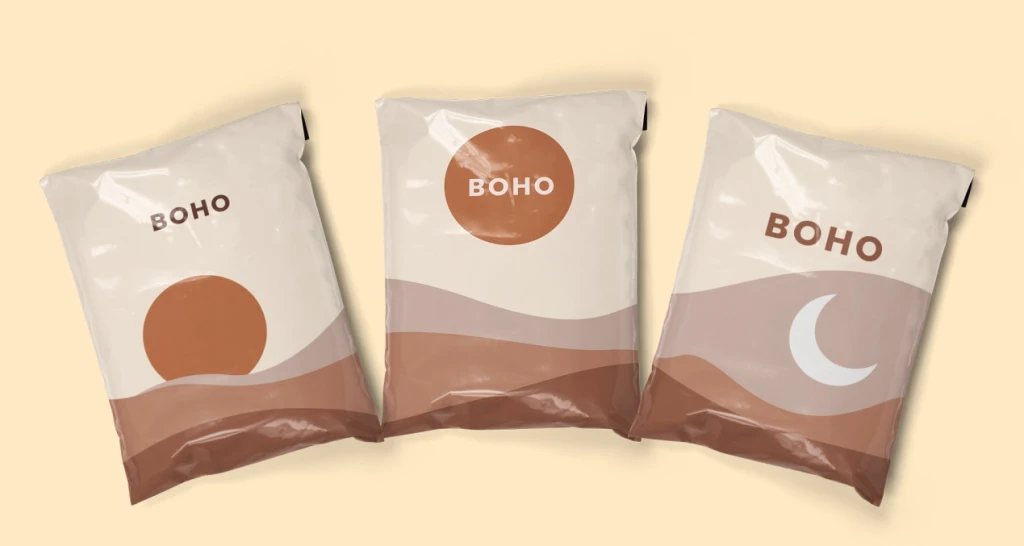 It is also crucial to consider delivery time while choosing a mailing bag manufacturer. Delivery must be dependable and swift. Consequently, before making a purchase, it is highly recommended to examine the manufacturer's delivery schedule. See if they can meet any unusual needs and inquire about their typical lead times. By taking the required steps, you can make sure that your package will arrive on schedule without any disappointments or unforeseen delays.
11. Check if they offer various shipping options
One thing you should definitely make sure of when choosing the best mailing bag manufacturer for your company is that they provide a variety of shipping options. It is possible that you are looking for a more affordable option or an urgent delivery. In either case, different customer types have distinct requirements and expectations for shipments.
A solid mailing bag manufacturer should offer interaction possibilities so you can keep track of your orders and shipments at any time in addition to letting you select the level of service that matches your requirements. Choosing a skilled, trustworthy, and reasonably priced shipping partner is essential to building long-term, fruitful business relationships with your clients.
12. Check if the products can be customized
Make sure a company can customize its products to your specific demands before settling on one in particular. By doing this, you can make sure that the goods that are shipped to clients are consistent with your branding and design.
Also, selecting a manufacturer who offers custom printing of your logo and contact details will assist showcase your business in the best way while enhancing a feeling of professionalism and quality. Customers will remember their interaction with you if you distinguish yourself by giving your bags distinctive handles in various colors or other shape variants.
13. Check the technology and R&D level of the company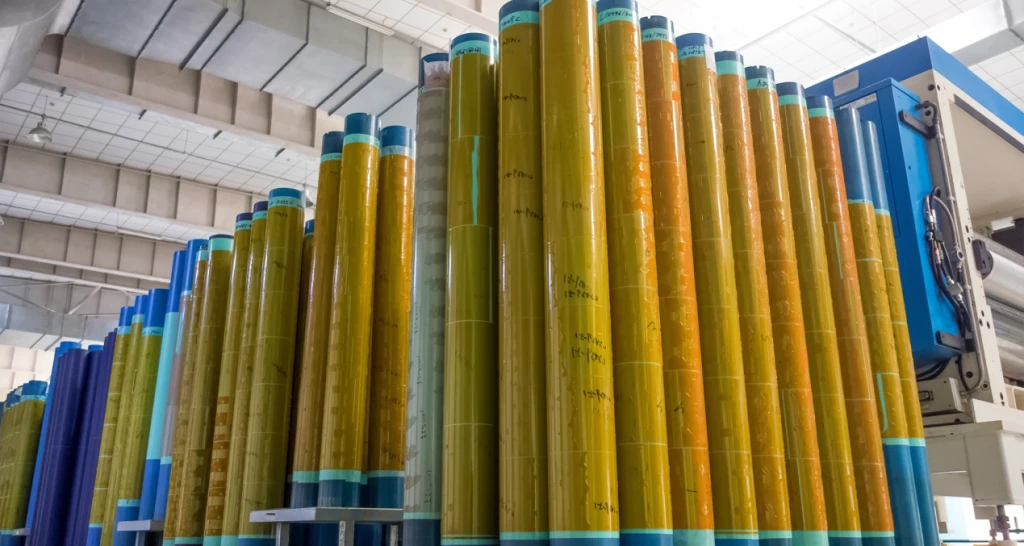 When choosing a reliable manufacturer for your mailing bags, it is of the utmost importance to ensure they have the proper technology and extensive research & development capabilities. Quality manufacturers will have invested significantly in R&D, designing cutting-edge solutions that will give you an edge in whatever market you are in.
Plus, by selecting such a supplier, you are guaranteed to have a wide range of readymade varieties licensed and designed to meet numerous needs – be they yours or your customer's. Furthermore, they have the energy and resources to either customize existing products, or bring brand new bespoke designs to life via meticulous engineering tailored to your exact specifications if necessary. Establishing strong partnership withyour bag provider can engender mutual trust over time ensuring steadfast access to exceptionally designed and engineered mailing bag solutions going forwards.
14. Analyze the cost-effectiveness of their products compared to others in the market
Finding the most cost-effective mailing bag manufacturers is very important, no matter you are looking for custom bubble mailers or poly envelopes. Compare the manufacturer's mailer selection to others on the market, determine how much it will cost to buy a specific quantity of them, and determine whether your volume needs are met before choosing the best one. It would be excellent if you could order a few products from each contender to evaluate the caliber and timeliness of their order fulfillment procedure.
15. Analyze the cost-effectiveness of their products compared to others in the market
Choose a company that has reasonable and up-front prices when choosing a mailing bag manufacturer. Unexpected fees can be expensive and have an impact on the budget that has been set aside. Reading the terms and conditions of a particular manufacturer attentively and seeking explanations as necessary is an efficient way to determine whether there are any additional expenses.
Equally significant are the questions of what kind of mailing bag best serves your needs and how many are necessary to get the greatest postage rate. Consider all of your alternatives carefully before making a decision. A reputable mailer maker should be able to offer you high-quality items without charging you more than is necessary.
16. Check if the products meet your country's certification standards
Be sure the products adhere to the certification requirements for your country when choosing a mailing bag manufacturer for your company. Your selected manufacturer should be capable of producing such bags and be able to supply the relevant certification documents. You should also look at if their manufacturing practices are sustainable and kind to the environment. You may be confident that the mailers you buy will comply with regulatory requirements and lessen your overall carbon footprint by carrying out these tests.
17. Get their warranty and after-sale service details
The manufacturer's warranty and post-purchase assistance are two equally significant considerations. Having a dependable service team behind your order might make a world of difference in the event that something goes wrong. Knowing what sort of assistance you can anticipate from the manufacturer will be crucial knowledge that could influence your purchasing decision as some things may need replacement or repair of mailing bags in the future.
18. Package N' Go, your ideal manufacturer
Package N' Go is the world expert in the industry since packaging solutions should not ever be a problem. We provide a wide variety of products in our inventory, from custom poly mailers, bubble mailers to padded envelopes and whatever mailing solutions you can think of, so there is something for everyone.
Yet, we also provide rapid order lead times, tailored delivery terms based on customer needs, as well as quality control testing throughout the production process. Package N' Go also provides dependable after-sales services to guarantee client satisfaction with each transaction. You can rely on Package N' Go to provide you with superior goods and unbeatable service at unbeatable costs! Ready to begin your packaging journey right away? Get in touch with us now.