Do you want to make a great impression on your customers? Are you looking for an innovative way to package and promote your product that will both WOW them with its presentation and protect it during the shipping process? The answer could lie in custom rigid boxes.
Custom Rigid boxes provide effective, luxury protection, simultaneously making a powerful statement— while remaining impactful and stunning. Having just the right visual appeal can help promote knowledge or status among your target demographic, adding value to products and pleasure for recipients.
In this blog, we will explore five luxury custom rigid box design ideas that allow businesses the opportunity to stand out from conventional packaging while impressing current—and future!—customers alike.
1. Create a custom-shaped box
A unique packaging shape is essential to the success of a product or brand. It is essentially the first fingerprint users will associate with your business, and it can be quite difficult to make yourself stand out from competitors. It's important to consider all aspects when creating the ideal packaging shape for your product, as it could make all the difference in connecting with consumers. That one touch of creativity could allow you to leave a lasting impression that has customers coming back for more.
Rigid packaging offers packaging designers and marketers the ultimate in creative packaging solutions! From hearts to hexagons, from drawers to cubes – there are limitless possibilities for creative packaging designs. Whether you're looking for packaging boxes with a unique shape or you want something a little more visually attractive for your next marketing campaign, rigid packaging has it all! The box design can make the biggest impression on customers and create an unforgettable brand image. So up your packaging design game and get ready to wow your customers with eye-catching, heart-shaped, polygonal or other special shaped packaging boxes that stand out!
2. Design some one-of-a kind inserts
The beauty of tailored inserts for rigid boxes is that they give your product a unique feel. Whether you're packaging something luxurious or something simplistic, tailored inserts can help make the presentation more elegant and memorable. As an added bonus, customizing the insert gives the product inside extra protection. By adding dividers and barriers to secure the items, it's much less likely that the contents will jostle around during shipment and delivery. In essence, a tailored insert guarantees that your precious cargo arrives in pristine condition!
With options including cardboard, foam, plastic with fabric, and more, there are unlimited possibilities when it comes to choosing the perfect insert. Adding to that customizability is the ability to select a wide range of colors to add visual interest. Additionally, customized messages like company stories can be printed on each insert for added engagement with customers. Rigid box inserts offer a great way to maximize both sturdiness and customer satisfaction.
3. Craft a unique closure box design
An often unseen yet essential component of rigid boxes, metal closures play a huge role in the packaging industry. Metal closures are designed to secure contents inside rigid boxes, protecting them from wear, dirt and debris. They provide an easier open and close process than cardboard alternatives, as they feature a locking mechanism that prevents accidental opening while simultaneously keeping products safe. Not to mention, the smooth edges of these metal closures prevent cuts and scrapes on users' hands. Ultimately, these tiny details ensure that consumers are able to have the best possible experience with their rigid box.
Adding a ribbon closure to a rigid gift box is one of those small touches that makes all the difference. Not only does it provide an elegant, aesthetically pleasing look and feel to the presentation of your item, but it can also add value for the recipient. A ribbon closure is a subtle reminder that you care about providing quality and have gone the extra mile to deliver something special. It also helps give an air of security as the ribbon helps keep components in place and safe – perfect for fragile items or adding reassurance when wrapping valuable items as a gift. Both functional and elegant, adding a ribbon closure to your rigid box will take it from ordinary to extraordinary.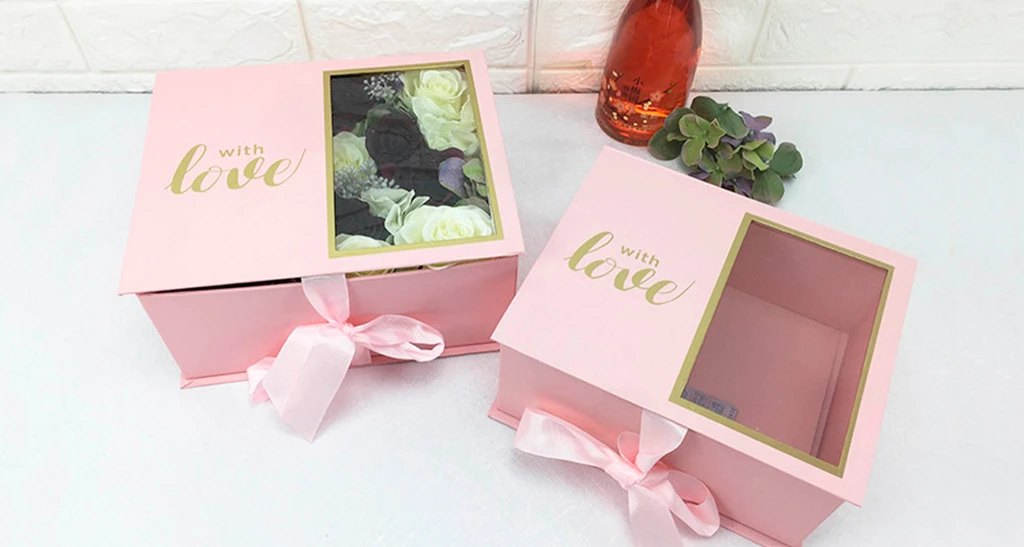 Magnetic closures are making a big splash in the rigid box industry, and with good reason. These closures provide a new level of convenience, allowing you to open and close the box with just one hand, no matter what angle or direction you choose. Truly an intuitive closure, it fulfills the basic packaging needs while also ensuring enhanced safety, keeping your items safe and intact no matter what harsh environment they are placed in. Beyond that, the magnet closure is sleek and aesthetically pleasing – making it the perfect choice for luxury products. So why not give your product packaging a modern upgrade today with this revolutionary closure?
Incorporating a unique closure box design for rigid boxes can further enhance this experience, adding an extra touch of elegance and functionality. By choosing a unique closure that aligns with your brand and product, you can elevate the overall packaging presentation and leave a lasting impression on your customers.
4. Add a splash of visibility
Experience the thrill that comes from expecting something special – you never know what might be around the corner!
Want to inject a little surprise into custom rigid boxes? Why not add a window patch? With the see-through window, your packaging gives the receiver a sneak peek of what's inside – adding an extra element of excitement and anticipation. It's like getting to have a mini taste-test before even opening the box! And that isn't all: custom printed images on the window patch allows you to include photos, logos, or illustrations – whatever design truly fits your product best. Unlocking an individualized look for custom rigid boxes has never been easier.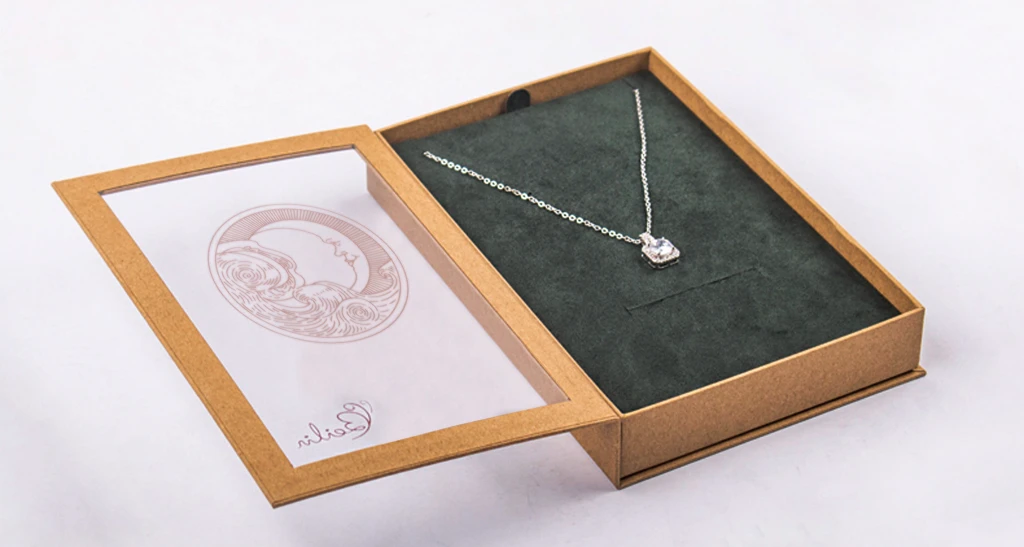 Give life to your custom rigid box with custom-shaped window patch! Imagination is the limit – customizing the shape of your window patch is a great way to draw attention to your custom rigid box. Whether you want a heart shape for Valentine's Day or a custom logo for product branding, adding custom-shaped window patches can bring an exciting and creative twist on this packaging option. Plus, custom-shaped window patches provide visibility of product contents without compromising on protection. So take the leap, be creative and customize the shape of your window patch; your target audience will thank you for it!
5. Add a touch of magic with Binding
Custom rigid boxes can be the perfect statement piece for your products, and adding special printing techniques to them can make them truly remarkable. With options such as spot UV, embossing and debossing, foil stamping, glitter and more, you have endless possibilities to create something custom that will stand out in any setting.
With spot UV, you can enhance the overall look of your company's packaging design in a truly creative way. Not only will this make it stand out from the competition on shelves, but it will also deliver an extra punch with its glossy shine that is applied to all elements that are printed with spot UV. This finishing touch not only produces an effortlessly elegant effect but also adds a modern twist which helps your product look fresh and alive.
Embossing and debossing offer creative solutions that add a unique tactile feel and visual appeal to any packaging. Embossing adds an eye-catching three dimensional effect, while debossing offers grainy texture and subtle detail for a truly aesthetically pleasing look. Embossing and debossing elevate the presentation in a way that flat materials can't compete with.
Foil stamping is the ultimate way to take your product packaging to the next level. Your product packaging can shine and sparkle with foil stamping! It adds a delightful touch of class that gives products a distinct, superior appeal. Watching your design shimmer and shine with its luxurious air is sure to add ultimate value to your product. Your customers will be in awe at such a sight, as it invites them to indulge in the elegance of foil stamping.
If you've been looking for ways to make your printed images stand out, there are plenty of innovative printing techniques that you can explore. You don't have to limit yourself; further posts offer up even more possibilities. With such a range of solutions at hand, what are you waiting for?
Other information you may concern
No matter what kind of custom packaging ideas you may have, our team is always ready to help. We want to help bring your ideas into reality and create the perfect personalized packaging for your brand. We know the importance of standing out from the crowd and will work with you every step of the way to ensure that your product or service looks amazing! Whether you are considering debossing or other branding techniques, we have an experienced team who will be able to help you find exactly what you need. While there are many benefits associated with custom packaging, it also requires time and effort.
If you're ready to take on this challenge and make sure that your product stands out from the competition, then look no further than our experienced staff. Contact us today and let's get started on custom packaging projects together!